Organizations only get one chance to make a great first impression with new employees, and a brief window of time to set them up for a mutually positive relationship.
For large organizations, especially with thousands of front-line workers, automation improves employee onboarding by delivering a consistent, helpful system that informs their people, supports their new-hire journey, and leads to long-term results.
That's why we're sharing 10 ways to automate employee onboarding in your company.
Google was able to jump-start new employee productivity by a full month with one simple automation:
The day before new hire orientation they started sending hiring managers an email containing new hire checklists and tips.
Click here to get our free guide on how to choose the best employee onboarding software.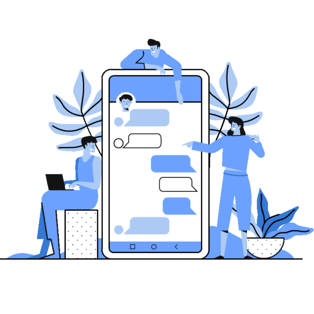 10 ways to automate employee onboarding
Use templates and reminders to send pre-hire paperwork before the first day on the job to leverage compliance.


Leverage connection by sending pre-written, scheduled texts, emails, and videos to your new hire before their first day. Their manager, peers, and HR can get in on the action to give the new hire an extra special welcome.


Formalize your onboarding process in order to set up automation. A formalized onboarding plan has been shown to be more effective both qualitatively and quantitatively.


Set up automatic reminders and template messages for assigned buddies to send new hires during their first weeks on the job. Use technology to make sure that actions are completed.


Alert HR of actions not yet completed using automated technology, such as making sure that appropriate welcomes are completed. (Subject to your organizational needs).


HR can leverage clarity and connection by using communication tools to gather feedback during the first weeks and months on the job. Asking what works for new hires is a clever way to open up channels for learning and to check in on how they're feeling.


Key milestones are important for new employees. Automated onboarding technology keeps your program on track with check-ins at 30, 60, 90, and 120 days through to 1 full year.


Successfully lock in your stakeholders to leverage connection. With automated technology in place, stakeholder responsibilities become scheduled commitments encouraging appropriate planning and time management.


Personalize the new hire onboarding experiences with forms, activities, to-do lists, maps, and photos of team members. These can all be efficiently and conveniently stored and accessed.


Create automatic "nudges" for managers. With the right budges, micro-coaching, follow-ups, and less time doing mundane tasks, managers can become better at onboarding and become better leaders.
Conclusion
Put plainly, organizations cannot afford to ignore the role of technology in helping to create efficient and effective onboarding programs for new employees.
A well-thought-through program can be easily monitored over time. If you have implemented tools like SuccessFactors, Workday or Oracle you can read this article on how onboarding automation can create powerful journeys for new hires that sets them up for success.
Technology allows you to see who's using the system with dashboards offering quick snap-shots.
Automating onboarding software is an investment in your business and therefore your people.