The Employee Onboarding Playbook
We are excited to announce the January 2022 launch of The Employee Onboarding Playbook written by our very own Chief Scientific Officer, Talya Bauer, Ph.D., and Preppio CEO Amin Fard.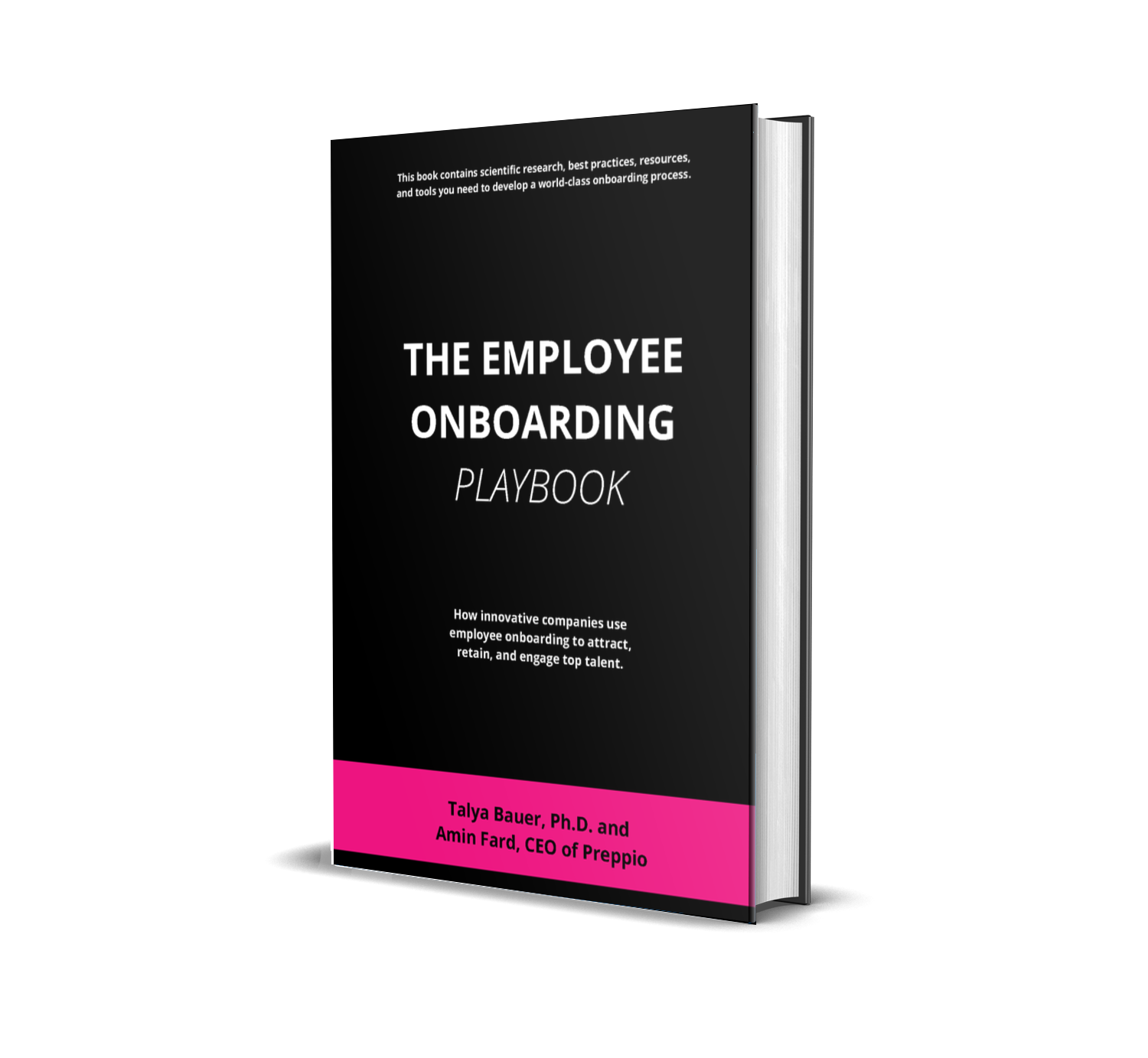 By: Talya N. Bauer, Ph.D., and Preppio CEO Amin Fard
This book contains scientific research, best practices, resources, and tools you need to develop a world-class onboarding process.
Readers gain access to an online workbook of downloadable checklists, questions, and templates designed to help build an effective employee onboarding process, step-by-step. These materials are outlined at the end of each chapter in sections titled "Put in Practice".
Who is this book for?
This book serves as a guide for managers, human resources professionals, and
organizational executives wishing to maximize employee success by improving the
employee experience during critical onboarding stages. It is for those who care deeply about the "human" part of Human Resources and want to think strategically about the discipline to drive impact. We want to help you achieve a competitive advantage by leveraging the potential in people.
We hope this book sparks a fire in you to do the work that makes a meaningful
the difference for the people that join and work in your organization!