Is Your Employee Onboarding Process Failing? Here is Why and Best Practices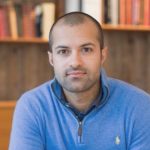 Learn how to transform your new hire onboarding with scientifically-driven onboarding best practices that result in reducing the cost of turnover and increased employee engagement, even in a remote work environment.
Download our Free Guide on how to choose the best onboarding software to help you deliver a world-class onboarding experience by clicking on the link below

Outdated new employee onboarding checklists and programs often result in employee retention issues and staff turnover, According to Gallup only 12% of new hires state that their company does a good job of onboarding, strange when we think of how much we are investing in hiring the same people. With social distancing and remote onboarding, it is even harder for HR and managers to give a consistent and good onboarding experience to new employees.Why do some new hires fail during onboarding while others succeed?We spend a lot of time and resources on finding the perfect new person for our company, yet paradoxically, a lot of companies invest minimally when it comes to the onboarding experience of their future employees once the contract is signed. We think of the recruiting process as nature and the onboarding process as nurture. A person you hire comes with a certain "nature", experience, capabilities, and personal skills, but the onboarding experience is where we have an opportunity to nurture the person into our culture, mindset or a given skill set/and role. Both are equally important for a successful employee onboarding program, so let's have a look at how to overcome the challenges of mastering both areas. The employee onboarding process in most organizations has for too long been overlooked and outdated or left to local managers or a busy HR department with no one really owning the onboarding process. "Death by PowerPoint" during new hire orientation day or sending an onboarding checklist to hiring managers once and hoping they follow it years later, often results in employee retention issues and staff turnover. Overcoming the Challenge of Remote OnboardingFinding good 'employee-to-job fit' is more difficult than ever in the current climate where so much employee communications have moved online to platforms like Teams, Zoom, or Workplace by Facebook. Put yourself in the shoes of the new employee to remember the anticipation, nerves, and loneliness most new hires experience when entering a new organization. Such emotions are only heightened in a world where it's more difficult to meet face-to-face and interact with others during your first time in a new job. Now more than ever the nurture part of hiring is critical to ensure successful employee onboarding, and happy employees. But what does nurturing look like in a virtual world? Most companies already have digital learning platforms and one-size-fits-all e-learning systems, however, many such systems fail to meet the needs and expectations of today's incoming employees.Science-based Onboarding is More Important Than EverAccording to Talya Bauer Phd, the foremost authority on employee onboarding who authored the widely used 5 C's (now 6) of Onboarding, for new hires onboarding is so much more than the paperwork or the Compliance. It is vital for the socialization of people in the Culture, building meaningful Connections, developing employee Confidence, and Clarification throughout the onboarding process. Check back is the latest addition to her framework, and it is all about listening to the new hires and continuously improving the experience over time.HR Can and Should Drive Real Business ImpactCompanies that lack a structured and science-based onboarding process perform worse on important metrics like employee engagement, time to productivity. According to survey results from staffing agency Robert Half & Associates 22% of new hires that quit, do so within the first 45 days. Even more critical is the turnover in deskless and hourly workforce where a study by Krauss, A. D. (2010) showed that 50% of hourly workers quit within 120 first days.
According to SHRM, 69 percent of employees are more likely to stay with a company for three years if they experienced great onboarding experience, Clearly, it hurts the bottom line to leave your employee onboarding to chance!
Inconsistent onboarding process or a 'sink or swim' mindset for your new hires has never worked well, but in today's landscape, this type of approach to onboarding can be detrimental and may result in new hires feeling overwhelmed and alone. This is especially true for experienced hires who in such circumstances come to miss the safety net of co-workers to lean on from previous jobs.Onboarding Experience is at an All-Time LowThrough our research of recent new hires who had recently started their new job in restaurants, call centers, and offices, we learned that employee onboarding experience is at an all-time low due to social distancing and work from home.
You too have probably experienced that onboarding employees are much harder with the recent changes in how we work and interact. A significant part of onboarding happens by people interacting with each other. With many employees working from home or being onboarded remotely, we need more standardized onboarding processes that take each new employee through one, consistent and engaging onboarding experience that motivates the new employee, and ensures they are seen and properly followed upon by others. This way we can build productive employees who instantly feel as if they are part of the organization.
Download our Free Guide on how to choose the best onboarding software to help you deliver a world-class onboarding experience by clicking on the link below

The Good News
A poor onboarding process is not affecting the unwanted turnover typical in the first months as much as it was before the pandemic. Employees and the organizations know they are in strange times, expectations to onboarding in 2020 are low. At the same time, this is also an opportunity to go above and beyond to improve your new employee experience.
It doesn't have to take much. Sending a new employee welcome kit from their co-worker or meeting their manager and co-workers for a Zoom- lunch on the first day are examples of small efforts that can make a big impact when expectations are low.
The Bad News
Poor onboarding experiences often boils down to simple things like failure to assign responsibility for a new hire's success. Managers don't know what to do or are too busy. HR also lags behind in terms of adapting and upgrading onboarding processes to ensure they are in line with today's expectations and organizational needs. The outcome is that new employees often are left to their own devices, trying to navigate new territory with no clear map or guidance.
Three key areas that are hurting organizations due to bad remote onboarding:
JTNDb2wlM0UlMEElMjAlMDklM0NsaSUzRSUzQ3N0cm9uZyUzRVVucHJvZHVjdGl2ZSUyMG5ldyUyMGhpcmVzJTJDJTIwYW5kJTIwdGltZSUyMHNwZW50JTIwZ2V0dGluZyUyMHRoZW0lMjB1cCUyMHRvJTIwc3BlZWQlM0MlMkZzdHJvbmclM0UlMEElM0N1bCUzRSUwQSUyMCUwOSUzQ2xpJTNFJTNDYiUzRSUzQ3NwYW4lMjBzdHlsZSUzRCUyMmZvbnQtd2VpZ2h0JTNBJTIwNDAwJTNCJTIyJTNFTmV3JTIwaGlyZXMlMjBzcGVuZCUyMGElMjBsb3QlMjBvZiUyMHRpbWUlMjBkb2luZyUyMG5vdGhpbmclMjBvZiUyMHZhbHVlJTIwb3IlMjBzaXR0aW5nJTIwYWxvbmUlMjB3aXRoJTIwbm8lMjB3b3JrJTIwdG8lMjBkby4lQzIlQTAlM0MlMkZzcGFuJTNFJTNDJTJGYiUzRSUzQyUyRmxpJTNFJTBBJTIwJTA5JTNDbGklM0UlM0NzcGFuJTIwc3R5bGUlM0QlMjJmb250LXdlaWdodCUzQSUyMDQwMCUzQiUyMiUzRSUzQ3NwYW4lMjBzdHlsZSUzRCUyMmZvbnQtd2VpZ2h0JTNBJTIwNDAwJTNCJTIyJTNFJTNDc3BhbiUyMHN0eWxlJTNEJTIyZm9udC13ZWlnaHQlM0ElMjA0MDAlM0IlMjIlM0VOZXclMjBoaXJlcyUyMHN0cnVnZ2xlJTIwdG8lMjBmaW5kJTIwaGVscCUyMHRvJTIwZ2V0JTIwd29yayUyMGRvbmUlMjBiZWNhdXNlJTIwdGhleSUyMGRvbiVFMiU4MCU5OXQlMjBrbm93JTIwd2hvJTIwdG8lMjBzcGVhayUyMHdpdGguJTNDJTJGc3BhbiUzRSUzQyUyRnNwYW4lM0UlM0MlMkZzcGFuJTNFJTNDJTJGbGklM0UlMEElMjAlMDklM0NsaSUzRU5ldyUyMGhpcmVzJTIwbGVhdmluZyUyMGElMjBiYWQlMjBjdXN0b21lciUyMHNlcnZpY2UlMjBleHBlcmllbmNlJTIwZm9yJTIwZW5kJTIwY3VzdG9tZXJzJTIwaW4lMjB0aGUlMjBmaXJzdCUyMHdlZWtzJTIwYW5kJTIwbW9udGhzJTIwd2l0aG91dCUyMGFueW9uZSUyMGJlaW5nJTIwdGhlcmUlMjB0byUyMGdpdmUlMjB0aGVtJTIwZmVlZGJhY2slMjBhbmQlMjB0cmFpbmluZyUzQyUyRmxpJTNFJTBBJTNDJTJGdWwlM0UlMEElM0MlMkZsaSUzRSUwQSUyMCUwOSUzQ2xpJTNFJTNDc3Ryb25nJTNFTmV3JTIwaGlyZXMlMjBmYWlsaW5nJTIwYW5kJTIwZmVlbGluZyUyMHVuaGFwcHklMjBhdCUyMHdvcmslM0MlMkZzdHJvbmclM0UlMEElM0N1bCUzRSUwQSUyMCUwOSUzQ2xpJTIwc3R5bGUlM0QlMjJmb250LXdlaWdodCUzQSUyMDQwMCUzQiUyMiUzRSUzQ3NwYW4lMjBzdHlsZSUzRCUyMmZvbnQtd2VpZ2h0JTNBJTIwNDAwJTNCJTIyJTNFTmV3JTIwaGlyZXMlMjBkb24lRTIlODAlOTl0JTIwZmVlbCUyMGElMjBzZW5zZSUyMG9mJTIwYWNjb21wbGlzaG1lbnQlMjBkdWUlMjB0byUyMGElMjBsYWNrJTIwb2YlMjBvbiUyMHRoZSUyMGpvYiUyMGxlYXJuaW5nJTIwYW5kJTIwc3VwcG9ydC4lM0MlMkZzcGFuJTNFJTNDJTJGbGklM0UlMEElMjAlMDklM0NsaSUyMHN0eWxlJTNEJTIyZm9udC13ZWlnaHQlM0ElMjA0MDAlM0IlMjIlM0UlM0NzcGFuJTIwc3R5bGUlM0QlMjJmb250LXdlaWdodCUzQSUyMDQwMCUzQiUyMiUzRSUzQ3NwYW4lMjBzdHlsZSUzRCUyMmZvbnQtd2VpZ2h0JTNBJTIwNDAwJTNCJTIyJTNFJTNDc3BhbiUyMHN0eWxlJTNEJTIyZm9udC13ZWlnaHQlM0ElMjA0MDAlM0IlMjIlM0VGaW5kaW5nJTIwaXQlMjBoYXJkJTIwdG8lMjBzdWNjZWVkJTIwYXQlMjB3b3JrJTIwd2hpbGUlMjBmZWVsaW5nJTIwbGlrZSUyMGElMjBmYWlsdXJlJTIwZ29lcyUyMGJvdGglMjB3YXlzJTJDJTIwZW1wbG95ZWVzJTIwZmVlbCUyMGl0JTJDJTIwYW5kJTIwbWFuYWdlcnMlMjBzYXklMjB0aGV5JTIwbWFkZSUyMHRoZSUyMHdyb25nJTIwZGVjaXNpb24lMjBhcyUyMHRoZSUyMHBlcnNvbiUyMGlzJTIwbm90JTIwaW5kZXBlbmRlbnQlMjBlbm91Z2glMjB0byUyMHN1Y2NlZWQuJTNDJTJGc3BhbiUzRSUzQyUyRnNwYW4lM0UlM0MlMkZzcGFuJTNFJTNDJTJGbGklM0UlMEElMjAlMDklM0NsaSUzRU5ldyUyMGhpcmUlMjB3b3JrJTIwb24lMjB0aGluZ3MlMjB0aGF0JTIwZG8lMjBub3QlMjByZXN1bHQlMjBpbiUyMHRhbmdpYmxlJTIwcmVzdWx0cyUyMGZvciUyMHRoZSUyMG9yZ2FuaXphdGlvbiUyMGFuZCUyMG5vdCUyMGRpcmVjdGVkJTIwdG93YXJkcyUyMGxvbmclMjB0ZXJtJTIwc3VjY2VzcyUzQyUyRmxpJTNFJTBBJTNDJTJGdWwlM0UlMEElM0MlMkZsaSUzRSUwQSUyMCUwOSUzQ2xpJTNFJTNDYiUzRUN1bHR1cmUlMjBhbmQlMjBlbXBsb3llZSUyMGVuZ2FnZW1lbnQlMEElM0MlMkZiJTNFJTBBJTNDdWwlM0UlMEElMjAlMDklM0NsaSUzRSUzQ3NwYW4lMjBzdHlsZSUzRCUyMmZvbnQtd2VpZ2h0JTNBJTIwNDAwJTNCJTIyJTNFTGFjayUyMG9mJTIwY29tbXVuaXR5JTJDJTIwY29ubmVjdGlvbiUyQyUyMGFuZCUyMHNvY2lhbGl6YXRpb24lMjBmb3IlMjBuZXclMjBoaXJlcy4lQzIlQTAlM0MlMkZzcGFuJTNFJTNDJTJGbGklM0UlMEElMjAlMDklM0NsaSUzRSUzQ3NwYW4lMjBzdHlsZSUzRCUyMmZvbnQtd2VpZ2h0JTNBJTIwNDAwJTNCJTIyJTNFQSUyMGJhZCUyMHN0YXJ0JTIwd2hlbiUyMGl0JTIwY29tZXMlMjB0byUyMGN1bHR1cmUlMjBsZWFkcyUyMHRvJTIwYmFkJTIwaGFiaXRzJTIwdGhhdCUyMHRoZSUyMHBlcnNvbiUyMHdpbGwlMjBicmluZyUyMHdpdGglMjB0aGVtJTIwdGhyb3VnaG91dCUyMHRoZWlyJTIwbGlmZSUyMHNwYW4lMjBhdCUyMGFuJTIwb3JnYW5pemF0aW9uLiUzQyUyRnNwYW4lM0UlM0MlMkZsaSUzRSUwQSUyMCUwOSUzQ2xpJTNFQSUyMHBvb3IlMjBzdGFydCUyMGxlYWRzJTIwdG8lMjBiYWQlMjBoYWJpdHMlMjB0aGF0JTIwdGhlJTIwcGVyc29uJTIwd2lsbCUyMGJyaW5nJTIwd2l0aCUyMHRoZW0lMjB0aHJvdWdob3V0JTIwdGhlaXIlMjBsaWZlJTIwc3BhbiUyMGF0JTIwYW4lMjBvcmdhbml6YXRpb24uJTNDJTJGbGklM0UlMEElM0MlMkZ1bCUzRSUwQSUzQyUyRmxpJTNFJTBBJTIwJTA5JTNDbGklM0UlM0NzdHJvbmclM0VMYWNrJTIwb2YlMjBjbGFyaWZpY2F0aW9uJTJDJTIwY29uZmlkZW5jZSUyQyUyMGFuZCUyMGNvbm5lY3Rpb24lM0MlMkZzdHJvbmclM0UlMEElM0N1bCUzRSUwQSUyMCUwOSUzQ2xpJTNFUmVjcnVpdGVycyUyMGFuZCUyMGhpcmluZyUyMG1hbmFnZXJzJTIwYXJlJTIwbm90JTIwZ29vZCUyMGF0JTIwJTNDc3Ryb25nJTNFY2xhcmlmeWluZyUzQyUyRnN0cm9uZyUzRSUyMHRoZSUyMHNpdHVhdGlvbiUyQyUyMGhvdyUyMHRoZSUyMGNvbXBhbnklMjB3b3JrcyUyQyUyMGFuZCUyMHdoYXQlMjBpcyUyMGV4cGVjdGVkJTIwb2YlMjB0aGUlMjBuZXclMjBoaXJlcyUyMHRvJTIwc3VjY2VlZC4lMjBFeHRyYSUyMGltcG9ydGFudCUyMGluJTIwdGhlc2UlMjBkaWZmZXJlbnQlMjBwYW5kZW1pYyUyMHRpbWVzLiUzQyUyRmxpJTNFJTBBJTIwJTA5JTNDbGklM0VCdWlsZGluZyUyMCUzQ3N0cm9uZyUzRWNvbmZpZGVuY2UlM0MlMkZzdHJvbmclM0UlMjBpcyUyMHRoZSUyMGtleSUyMHRvJTIwZW5zdXJpbmclMjBvbmJvYXJkaW5nJTIwc3VjY2Vzcy4lMjBTbWFsbCUyMHNpbXBsZSUyMHRhc2tzJTIwdGhhdCUyMG5ldyUyMGhpcmVzJTIwY2FuJTIwZG8lMjBvbiUyMHRoZWlyJTIwb3duJTIwaGF2ZSUyMGJlZW4lMjBmb3Jnb3R0ZW4lMjBhbmQlMjBtYW5hZ2VycyUyMGhhdmUlMjBiZWVuJTIwYnVzaWVyLiUyMFRoaXMlMjBsZWF2ZXMlMjBuZXclMjBoaXJlcyUyMHdpdGglMjBubyUyMHdvcmslMjBvciUyMHdvcmslMjB0aGV5JTIwYXJlJTIwbm90JTIwYWJsZSUyMHRvJTIwZG8uJTNDJTJGbGklM0UlMEElMjAlMDklM0NsaSUzRSUzQ3N0cm9uZyUzRUNvbm5lY3Rpb24lM0MlMkZzdHJvbmclM0UlMjBpcyUyMGxhY2tpbmclMjBhcyUyMGVtcGxveWVlcyUyMGFyZSUyMG5vdCUyMGZlZWxpbmclMjBsaWtlJTIwcGFydCUyMG9mJTIwdGhlaXIlMjB0ZWFtJTJDJTIwZG8lMjBub3QlMjBrbm93JTIwYWJvdXQlMjAlMjhvciUyMGJlbGlldmUlMjBpbiUyOSUyMHRoZSUyMGNvbXBhbnklMjBtaXNzaW9uLiUyMFRoaXMlMjB1c3VhbGx5JTIwaGFwcGVucyUyMHdoZW4lMjB0aGV5JTIwaGF2ZSUyMG5vdCUyMGJlZW4lMjBwcm9wZXJseSUyMGludHJvZHVjZWQlMjB0byUyMHRoZWlyJTIwbmV3JTIwY28td29ya2VycyUyMGFuZCUyMHRoZSUyMGNvbXBhbnklMjBzdG9yeSUyMGluJTIwdGhlJTIwcHJlLWJvYXJkaW5nJTIwYW5kJTIwZmlyc3QlMjB3ZWVrcyUyMG9uJTIwdGhlJTIwam9iLiUzQyUyRmxpJTNFJTBBJTNDJTJGdWwlM0UlMEElM0MlMkZsaSUzRSUwQSUzQyUyRm9sJTNFJTBBJTNDaDMlM0UlM0NiJTNFUXVpY2slMjBQcm8lMjBUaXBzJTIwZm9yJTIwR3JlYXQlMjBOZXclMjBFbXBsb3llZSUyME9uYm9hcmRpbmclM0MlMkZiJTNFJTNDJTJGaDMlM0UlMEElM0NvbCUzRSUwQSUyMCUwOSUzQ2xpJTNFJTNDYiUzRUF1dG9tYXRpb24lMjBpcyUyMGtleSUzQSUwQSUzQyUyRmIlM0VIUiUyMGFuZCUyMGhpcmluZyUyMG1hbmFnZXJzJTIwc2hvdWxkJTIwbm90JTIwc3BlbmQlMjB0aGVpciUyMHRpbWUlMjBzZW5kaW5nJTIwYSUyMGxvdCUyMG9mJTIwaW5mb3JtYXRpb24lMjBtYW51YWxseSUyMHRvJTIwZWFjaCUyMG5ldyUyMGhpcmUlMjBpbiUyMG9yZGVyJTIwdG8lMjBnaXZlJTIwdGhlbSUyMHRoZSUyMGJlc3QlMjBvbmJvYXJkaW5nJTIwZXhwZXJpZW5jZS4lMjBXaXRob3V0JTIwY2xlYXIlMjBjb21tdW5pY2F0aW9uJTIwb25ib2FyZGluZyUyMG9mdGVuJTIwZmFpbHMuJTIwU2VuZGluZyUyMHRoZSUyMHJpZ2h0JTIwbWVzc2FnZSUyMGF0JTIwdGhlJTIwcmlnaHQlMjB0aW1lJTIwYW5kJTIwZG9pbmclMjBzbyUyMGF1dG9tYXRpY2FsbHklMjBpcyUyMHRoZSUyMHNlY3JldCUyMHRvJTIwc3VjY2Vzcy4lMjBBY2NvcmRpbmclMjB0byUyMHRoZSUyMGludGVybmFsJTIwY29tbXVuaWNhdGlvbiUyMGNvbXBhbnklMkMlMjBQb3BwdWxvJTIwNTAlMjUlMjBvZiUyMG1hbmFnZW1lbnQlMjBlbWFpbHMlMjBhcmUlMjBub3QlMjBvcGVuZWQlMjBieSUyMHBlb3BsZSUyMHRoYXQlMjB3b3JrJTIwYmVoaW5kJTIwYSUyMGRlc2slMjBhbmQlMjA3MCUyNSUyMG9mJTIwZW1haWxzJTIwYXJlJTIwbm90JTIwb3BlbmVkJTIwaW4lMjBkZXNrbGVzcyUyMHdvcmtmb3JjZXMuJTIwSW1hZ2luZSUyMGlmJTIweW91JTIwY291bGQlMjBwdXNoJTIwb25ib2FyZGluZyUyMGluZm9ybWF0aW9uJTIwdG8lMjBuZXclMjBoaXJlcyUyQyUyMG1hbmFnZXJzJTJDJTIwYW5kJTIwb3RoZXIlMjBvbmJvYXJkaW5nJTIwc3Rha2Vob2xkZXJzJTIwaW4lMjB0aGUlMjBjaGFubmVscyUyMHRoZXklMjB1c2UlMjBtb3N0JTIwYW5kJTIwdXNlJTIwc29mdHdhcmUlMjB0aGF0JTIwY2FuJTIwYXV0b21hdGUlMjBpdCUyMGZvciUyMHlvdS4lM0MlMkZsaSUzRSUwQSUyMCUwOSUzQ2xpJTNFJTNDc3Ryb25nJTNFQWN0aW9uYWJsZSUyMHRpcHMlMjBieSUyMHVzaW5nJTIwYXV0b21hdGlvbiUyMG9mJTIwb25ib2FyZGluZyUzQSUzQyUyRnN0cm9uZyUzRSUwQSUzQ3VsJTNFJTBBJTIwJTA5JTNDbGklM0UlM0NzcGFuJTIwc3R5bGUlM0QlMjJmb250LXdlaWdodCUzQSUyMDQwMCUzQiUyMiUzRVNlbmQlMjBhJTIwQ0VPJTIwdmlkZW8lMjB0byUyMGFsbCUyMG5ldyUyMGhpcmVzJTIwc28lMjB0aGV5JTIwZ2V0JTIwbW9yZSUyMGludmVzdGVkJTIwaW4lMjB0aGUlMjBtaXNzaW9uJTIwb2YlMjB0aGUlMjBjb21wYW55JTIwaW4lMjB0aGUlMjBjcml0aWNhbCUyMHByZS1ib2FyZGluZyUyMHBoYXNlLiUzQyUyRnNwYW4lM0UlM0MlMkZsaSUzRSUwQSUyMCUwOSUzQ2xpJTIwc3R5bGUlM0QlMjJmb250LXdlaWdodCUzQSUyMDQwMCUzQiUyMiUzRSUzQ3NwYW4lMjBzdHlsZSUzRCUyMmZvbnQtd2VpZ2h0JTNBJTIwNDAwJTNCJTIyJTNFVXNlJTIwU01TJTIwZHVyaW5nJTIwcHJlLWJvYXJkaW5nJTIwYW5kJTIwY2hhdCUyMG1lc3NhZ2VzJTIwaW4lMjB0aGUlMjBlbXBsb3llZSUyMGNvbW11bmljYXRpb24lMjBwbGF0Zm9ybSUyQyUyMGJlY2F1c2UlMjBpZiUyMG5vJTIwb25lJTIwcmVhZHMlMjB0aGUlMjBtZXNzYWdlcyUyMHlvdSUyMG1pZ2h0JTIwYXMlMjB3ZWxsJTIwbm90JTIwaGF2ZSUyMHNlbnQlMjBpdC4lM0MlMkZzcGFuJTNFJTNDJTJGbGklM0UlMEElMjAlMDklM0NsaSUyMHN0eWxlJTNEJTIyZm9udC13ZWlnaHQlM0ElMjA0MDAlM0IlMjIlM0VOZXclMjBoaXJlcyUyMGhhdmUlMjBhJTIwbG90JTIwb2YlMjBxdWVzdGlvbnMlMjBhbmQlMjBzb21lJTIwb2YlMjB0aGVtJTIwbWlnaHQlMjBiZSUyMGVtYmFycmFzc2luZyUyMHRvJTIwYXNrLiUyMElzJTIwaXQlMjBhbGxvd2VkJTIwdG8lMjBkYXRlJTIwYSUyMGNvbGxlYWd1ZSUzRiUyMFdoYXQlMjBoYXBwZW5zJTIwaWYlMjBJJTIwYW0lMjBsYXRlJTIwdG8lMjB3b3JrJTNGJTIwV2hhdCUyMGlzJTIwdGhlJTIwZHJlc3MlMjBjb2RlJTNGJTIwSW5mb3JtYXRpb24lMjBvdmVybG9hZCUyMGhhcHBlbnMlMjB3aGVuJTIwc2VuZGluZyUyMGElMjBsb25nJTIwZS1tYWlsJTIwd2l0aCUyMHRvbyUyMG11Y2glMjBpbmZvLiUyMEltYWdpbmUlMjBpZiUyMHlvdSUyMGNvdWxkJTIwc2VuZCUyMGJpdGUtc2l6ZWQlMjBtZXNzYWdlcyUyMG92ZXIlMjB0aW1lJTIwdG8lMjBlbnN1cmUlMjB0aGF0JTIwZW1wbG95ZWVzJTIwYWN0dWFsbHklMjByZXRhaW4lMjB0aGUlMjBpbmZvcm1hdGlvbi4lMjBZb3UlMjBjb3VsZCUyMGFsc28lMjB1c2UlMjBhbiUyMG9uYm9hcmRpbmclMjBjaGF0Ym90JTIwaW4lMjBXb3JrcGxhY2UlMjBmcm9tJTIwRmFjZWJvb2slMkMlMjBNaWNyb3NvZnQlMjBUZWFtcyUyQyUyMG9yJTIwU2xhY2slMjB3aGVyZSUyMG5ldyUyMGhpcmVzJTIwY2FuJTIwZ2V0JTIwYW5zd2VycyUyMHF1aWNrbHkuJTNDJTJGbGklM0UlMEElM0MlMkZ1bCUzRSUwQSUzQyUyRmxpJTNFJTBBJTIwJTA5JTNDbGklMjBzdHlsZSUzRCUyMmZvbnQtd2VpZ2h0JTNBJTIwNDAwJTNCJTIyJTNFJTNDYiUzRSUzQ2IlM0VVc2UlMjBhJTIwU2NpZW5jZSUyMGFuZCUyMERhdGEtQmFzZWQlMjBBcHByb2FjaCUzQSVDMiVBMCUzQyUyRmIlM0UlM0MlMkZiJTNFSW1wbGVtZW50aW5nJTIwdGhlJTIwNiUyMEMlMjdzJTIwb2YlMjBvbmJvYXJkaW5nJTIwZnJhbWV3b3JrJTIwYW5kJTIwb25ib2FyZGluZyUyMHByb2Nlc3MlMjBpcyUyMGtleSUyMHRvJTIwZW5zdXJlJTIwb25ib2FyZGluZyUyMHN1Y2Nlc3MuJTIwQWNjb3JkaW5nJTIwdG8lMjBhJTIwc3R1ZHklMjBieSUyMEJyYW5kb24lMjBIYWxsJTIwR3JvdXAlMjBpbiUyMDIwMTUlMjBDb21wYW5pZXMlMjB3aXRoJTIwdGhlJTIwdG9wJTIwbWF0dXJpdHklMjBsZXZlbCUyMGluJTIwZW1wbG95ZWUlMkMlMjBvbmJvYXJkaW5nJTIwYXJlJTIwdHdpY2UlMjBhcyUyMGxpa2VseSUyMHRvJTIwaW5jcmVhc2UlMjBlbXBsb3llZSUyMGVuZ2FnZW1lbnQlMjB2ZXJzdXMlMjBjb21wYW5pZXMlMjB0aGF0JTIwZm9jdXMlMjB3aXRoJTIwYSUyMGxvd2VyJTIwbGV2ZWwlMjBvZiUyMG1hdHVyaXR5LiUwQSUzQ3VsJTNFJTBBJTIwJTA5JTNDbGklMjBzdHlsZSUzRCUyMmZvbnQtd2VpZ2h0JTNBJTIwNDAwJTNCJTIyJTNFQnVpbGQlMjBDb25maWRlbmNlJTIwYW5kJTIwY29ubmVjdGlvbiUyMGJ5JTIwZ2l2aW5nJTIwbmV3JTIwaGlyZXMlMjBzaW1wbGUlMjB0YXNrcyUyMGxpa2UlMjBpbnRyb2R1Y2luZyUyMHRoZW1zZWx2ZXMlMjBpbiUyMFdvcmtwbGFjZSUyMGZyb20lMjBGYWNlYm9vayUyMG9yJTIwTWljcm9zb2Z0JTIwdGVhbXMlMjBhcyUyMHBhcnQlMjBvZiUyMHRoZWlyJTIwb25ib2FyZGluZyUyMHByb2Nlc3MuJTIwVGhlaXIlMjBjb2xsZWdlcyUyMHdpbGwlMjBncmVldCUyMHRoZW0lMjBhbmQlMjBjcmVhdGUlMjBhJTIwc29jaWFsJTIwYm9uZCUyQyUyMGV2ZW4lMjBpZiUyMGRvbmUlMjByZW1vdGVseS4lM0MlMkZsaSUzRSUwQSUyMCUwOSUzQ2xpJTIwc3R5bGUlM0QlMjJmb250LXdlaWdodCUzQSUyMDQwMCUzQiUyMiUzRSUzQ3NwYW4lMjBzdHlsZSUzRCUyMmZvbnQtd2VpZ2h0JTNBJTIwNDAwJTNCJTIyJTNFQ2xhcmlmeSUyMHRoZSUyMHdvcmslMkMlMjBwcm9ncmVzcyUyQyUyMGFuZCUyMGVuc3VyZSUyMHRoZSUyMG5ldyUyMGhpcmUlMjBpcyUyMGF3YXJlJTIwb2YlMjB3aGF0JTIwaXMlMjBleHBlY3RlZCUyMG9mJTIwdGhlbS4lMjBHb29kJTIwaGFiaXRzJTIwYXJlJTIwY3JlYXRlZCUyMGVhcmx5JTIwb24lMjElM0MlMkZzcGFuJTNFJTNDJTJGbGklM0UlMEElMjAlMDklM0NsaSUyMHN0eWxlJTNEJTIyZm9udC13ZWlnaHQlM0ElMjA0MDAlM0IlMjIlM0UlM0NzcGFuJTIwc3R5bGUlM0QlMjJmb250LXdlaWdodCUzQSUyMDQwMCUzQiUyMiUzRSUzQ3NwYW4lMjBzdHlsZSUzRCUyMmZvbnQtd2VpZ2h0JTNBJTIwNDAwJTNCJTIyJTNFJTNDc3BhbiUyMHN0eWxlJTNEJTIyZm9udC13ZWlnaHQlM0ElMjA0MDAlM0IlMjIlM0UlM0NzcGFuJTIwc3R5bGUlM0QlMjJmb250LXdlaWdodCUzQSUyMDQwMCUzQiUyMiUzRVdoYXQlMjBnZXRzJTIwbWVhc3VyZWQlMjBnZXRzJTIwbWFuYWdlZC4lMjBJdCUyMGNhbiUyMGJlJTIwc2NhcnklMjB0byUyMGxlYXJuJTIwaG93JTIwbGl0dGxlJTIwZW1wbG95ZWVzJTIwYWJzb3JiJTIwdGhlJTIwY3JpdGljYWwlMjBmaXJzdCUyMHdlZWtzJTJDJTIwYnV0JTIwbWVhc3VyaW5nJTIwZmVlZGJhY2slMjBmcm9tJTIwbmV3JTIwaGlyZXMlMjBvbmJvYXJkaW5nJTIwZXhwZXJpZW5jZSUyMGNyZWF0ZXMlMjBhJTIwY3VsdHVyZSUyMG9mJTIwY2FyaW5nJTIwZm9yJTIweW91ciUyMGVtcGxveWVlcy4lMjBPdmVyJTIwdGltZSUyMGl0JTIwY29tcG91bmRzJTIwYW5kJTIwaW1wYWN0cyUyMHlvdXIlMjBlbXBsb3llciUyMGJyYW5kaW5nJTJDJTIwZW5nYWdlbWVudCUyQyUyMGFuZCUyMHByb2R1Y3Rpdml0eS4lM0MlMkZzcGFuJTNFJTNDJTJGc3BhbiUzRSUzQyUyRnNwYW4lM0UlM0MlMkZzcGFuJTNFJTNDJTJGbGklM0UlMEElM0MlMkZ1bCUzRSUwQSUzQyUyRmxpJTNFJTBBJTIwJTA5JTNDbGklMjBzdHlsZSUzRCUyMmZvbnQtd2VpZ2h0JTNBJTIwNDAwJTNCJTIyJTNFJTNDYiUzRVN1cHBvcnQlMjBtYW5hZ2VycyUyMHdpdGglMjB0aGUlMjByaWdodCUyMHNvZnR3YXJlJTNBJTNDJTJGYiUzRSUyMERvbiVFMiU4MCU5OXQlMjBsZWF2ZSUyMHRoZSUyMGZ1bGwlMjBidXJkZW4lMjBvZiUyMGVtcGxveWVlJTIwb25ib2FyZGluZyUyMHRvJTIwdGhlJTIwSFIlMjBkZXBhcnRtZW50JTJDJTIwbWFrZSUyMGl0JTIwZWFzeSUyMGZvciUyMG1hbmFnZXJzJTIwdG8lMjBiZWNvbWUlMjBvbmJvYXJkaW5nJTIwc3VwZXJoZXJvZXMlMjBhcyUyMHdlbGwuJTIwRGV2ZWxvcCUyMGVhc3klMjB3YXlzJTIwdG8lMjAlRTIlODAlOThwYXNzJTIwdGhlJTIwYmF0b24lRTIlODAlOTklMjB0byUyMHRoZSUyMG5ldyUyMGhpcmUlRTIlODAlOTlzJTIwbWFuYWdlciUyMGFuZCUyMGhlbHAlMjB5b3VyJTIwbWFuYWdlcnMlMjB3aXRoJTIwYXV0b21hdGVkJTIwbnVkZ2VzJTIwYW5kJTIwY2hlY2staW4lMjBwb2ludHMlMjB0aHJvdWdob3V0JTIwdGhlJTIwcHJvY2Vzcy4lMEElM0N1bCUzRSUwQSUyMCUwOSUzQ2xpJTIwc3R5bGUlM0QlMjJmb250LXdlaWdodCUzQSUyMDQwMCUzQiUyMiUzRSUzQ3NwYW4lMjBzdHlsZSUzRCUyMmZvbnQtd2VpZ2h0JTNBJTIwNDAwJTNCJTIyJTNFQ3JlYXRpbmclMjBhJTIwYnVkZHklMjBzeXN0ZW0lMjBmb3IlMjB5b3VyJTIwbmV3JTIwaGlyZXMlMjB3aGVyZSUyMHRoZSUyMHNlbmlvciUyMGVtcGxveWVlcyUyMHRha2UlMjBtb3JlJTIwcmVzcG9uc2liaWxpdHklMjBmb3IlMjBoZWxwaW5nJTIwdGhlJTIwbmV3JTIwZW1wbG95ZWVzJTIwZHVyaW5nJTIwb25ib2FyZGluZy4lM0MlMkZzcGFuJTNFJTNDJTJGbGklM0UlMEElMjAlMDklM0NsaSUyMHN0eWxlJTNEJTIyZm9udC13ZWlnaHQlM0ElMjA0MDAlM0IlMjIlM0UlM0NzcGFuJTIwc3R5bGUlM0QlMjJmb250LXdlaWdodCUzQSUyMDQwMCUzQiUyMiUzRUdldCUyMHRoZSUyMHNvZnR3YXJlJTIwdG8lMjBoYW5kbGUlMjB0aGUlMjB0aW1lJTIwY29uc3VtaW5nJTIwYW5kJTIwYm9yaW5nJTIwdGFza3MlMjBmcm9tJTIwdGhlJTIwbWFuYWdlciVFMiU4MCU5OXMlMjBzaG91bGRlcnMlMkMlMjBsaWtlJTIwZ2l2aW5nJTIwZW1wbG95ZWVzJTIwYWNjZXNzJTIwdG8lMjB0aGUlMjByaWdodCUyMHRvb2xzJTJDJTIwZG8lMjBvbmxpbmUlMjBpbnRybyUyMGNvdXJzZXMlMjBhbmQlMjBwYXBlcndvcmsuJTNDJTJGc3BhbiUzRSUzQyUyRmxpJTNFJTBBJTIwJTA5JTNDbGklMjBzdHlsZSUzRCUyMmZvbnQtd2VpZ2h0JTNBJTIwNDAwJTNCJTIyJTNFJTNDc3BhbiUyMHN0eWxlJTNEJTIyZm9udC13ZWlnaHQlM0ElMjA0MDAlM0IlMjIlM0VMdW5jaCUyMHdpdGglMjBtYW5hZ2VycyUyMGVhcmx5JTIwZGF5cyUyMGlzJTIwaW1wb3J0YW50JTIwZm9yJTIwZW1wbG95ZWVzJTIwdG8lMjBmZWVsJTIwYSUyMGNvbm5lY3Rpb24lMkMlMjBpbiUyMHRvZGF5JTI3cyUyMHdvcmslMjBlbnZpcm9ubWVudCUyMHlvdSUyMGNhbiUyMG51ZGdlJTIwbWFuYWdlcnMlMjBieSUyMCUyOGF1dG9tYXRpbmclMjklMjBhJTIwbWVzc2FnZSUyMDEwJTIwZGF5cyUyMGJlZm9yZSUyMHRoZSUyMHN0YXJ0JTIwdG8lMjByZW1pbmQlMjB0aGVtJTIwdG8lMjBzZW5kJTIwYSUyMGdpZnQlMjB0byUyMHRoZWlyJTIwaG91c2UuJTIwSW1hZ2luZSUyMHRoZSUyMGZ1enp5JTIwZmVlbGluZyUyMHRoZSUyMG5ldyUyMG1hbmFnZXIlMjBhbmQlMjBvcmdhbml6YXRpb24lMjBnaXZlJTIwdGhlJTIwbmV3JTIwaGlyZXMlMjB3aGVuJTIwdGhlJTIwd2hvbGUlMjBmYW1pbHklMjBvZiUyMHRoZSUyMG5ldyUyMGhpcmUlMjBleHBlcmllbmNlcyUyMHRoYXQlMjB0aGVpciUyMG5ldyUyMGpvYiUyMGhhcyUyMHRha2VuJTIwdGhlJTIwdGltZSUyMHRvJTIwc2VuZCUyMGElMjBwYWNrYWdlJTIwdGhyb3VnaCUyMG1haWwlMkMlMjBpdCUyMGRvZXMlMjBub3QlMjB0YWtlJTIwYSUyMGxvdCUyMHRvJTIwY3JlYXRlJTIwZW5nYWdlZCUyMGVtcGxveWVlcyUyMHdoZW4lMjBleHBlY3RhdGlvbnMlMjBhcmUlMjBsb3cuJTNDJTJGc3BhbiUzRSUzQyUyRmxpJTNFJTBBJTNDJTJGdWwlM0UlMEElM0MlMkZsaSUzRSUwQSUzQyUyRm9sJTNFJTNDaDMlM0UlM0NiJTNFQmVjb21lJTIwYW4lMjBvbmJvYXJkaW5nJTIwc3VwZXJzdGFyJTIxJTNDJTJGYiUzRSUzQyUyRmgzJTNFJTBBJTNDcCUzRSUzQ2IlM0VKb2luJTIwb3VyJTIwNC1wYXJ0JTIwZW1haWwlMjBjb3Vyc2UlM0ElMEElM0MlMkZiJTNFJTNDQlIlM0UlM0NiJTNFSE9XJTIwVE8lMjBCVUlMRCUyMEElMjBXT1JMRC1DTEFTUyUyME9OQk9BUkRJTkclMjBQUk9DRVNTJTBBJTNDJTJGYiUzRSUzQyUyRnAlM0UlM0NCUiUzRSUzQ0JSJTNFJTBBJTNDJTIxLS0lNUJpZiUyMGx0ZSUyMElFJTIwOCU1RCUzRSUwQSUzQ3NjcmlwdCUyMGNoYXJzZXQlM0QlMjJ1dGYtOCUyMiUyMHR5cGUlM0QlMjJ0ZXh0JTJGamF2YXNjcmlwdCUyMiUyMHNyYyUzRCUyMiUyRiUyRmpzLmhzZm9ybXMubmV0JTJGZm9ybXMlMkZ2Mi1sZWdhY3kuanMlMjIlM0UlM0MlMkZzY3JpcHQlM0UlMEElM0MlMjElNUJlbmRpZiU1RC0tJTNFJTBBJTNDc2NyaXB0JTIwY2hhcnNldCUzRCUyMnV0Zi04JTIyJTIwdHlwZSUzRCUyMnRleHQlMkZqYXZhc2NyaXB0JTIyJTIwc3JjJTNEJTIyJTJGJTJGanMuaHNmb3Jtcy5uZXQlMkZmb3JtcyUyRnYyLmpzJTIyJTNFJTNDJTJGc2NyaXB0JTNFJTBBJTNDc2NyaXB0JTNFJTBBJTIwJTIwaGJzcHQuZm9ybXMuY3JlYXRlJTI4JTdCJTBBJTA5cG9ydGFsSWQlM0ElMjAlMjIyNzMwNzQxJTIyJTJDJTBBJTA5Zm9ybUlkJTNBJTIwJTIyNzkwZDBhMDItOTcwZS00OWMwLTkzNDYtMGY1MDdjN2UzOTExJTIyJTBBJTdEJTI5JTNCJTBBJTNDJTJGc2NyaXB0JTNF