Preppio recently held a webinar on the topic of reboarding your employees safely after COVID-19. During the webinar, our Chief Scientific Advisor Talya Bauer Ph.D. touched on several important topics to consider with regard to your employee reboarding. These include:
Why onboarding matters
The 6th C, COVID-19
Where are we on re-entry
Reboarding process after COVID-19
Onboarding best practices
Post-COVID, onboarding will continue to be an important part of successful organizations and their success, but a more pressing concern is that of reboarding. Millions of people have been placed on work-from-home (WFH) status due to company and government decisions for sheltering in place and social distancing. Learn how you can help them get back to work (and safely) from our latest webinar.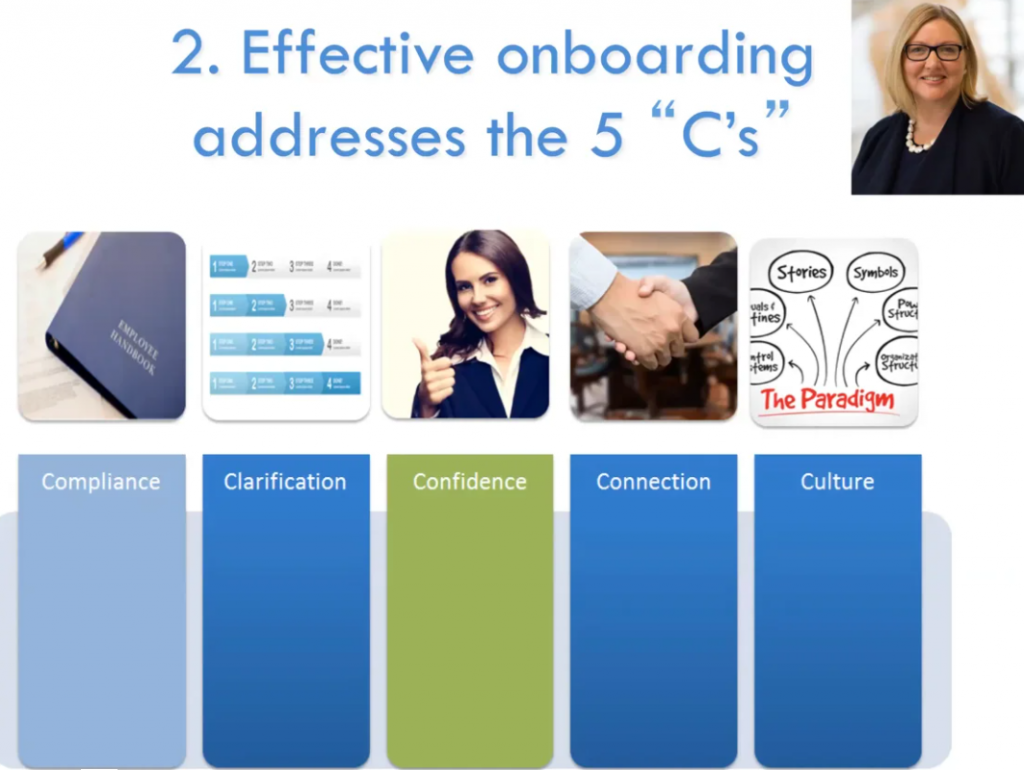 Watch the Reboarding Webinar Now


Get the Webinar Presentation
Webinar Minutes
Minutes: Speaker: Headline
0-2: Sean Percival: Agenda and intro
2-10: Talya Bauer: Science of onboarding; The 5 Cs framework:
Compliance, Clarification, Confidence, Connection, and Culture
10-18: Talya Bauer PhD.: COVID-19 and reboarding:
Compliance best practices
Clarity best practices
Connection best practices
Confidence best practices
Culture best practices
18-23: Talya Bauer: Stress and building resilience:
Julie McCarthy Ph.D. science-based best practices.
23-25: Talya Bauer: Summary
25-26: Amin Fard: Onboarding from a practical point of view
How to implement Talya's Science into your onboarding process.
26-28: Amin Fard: Intro and about us
28-32: Amin Fard: First impressions matter
Employee engagement and onboarding experience
32-36 Amin Fard: Why invest in the re-boarding experience
Biggest onboarding challenge in human history
How a bard onboarding experience feels like and consequences
How a great onboarding experience feels like with Preppio
36-39: Amin Fard: Demo
How the tool works and how you can get started within hours.
39-46: Talya and Amin: Q&A
1. How will the culture evolve? Talya: This is the story of your company moving forward.
2. Check back as a C? Talya: Very important, how is it going? Surveys etc is important. Amin: Empowering managers to be more hands-on with nudging and coaching managers.
3. What kind of input from the employee does Preppio support? Amin: You can get feedback from employees, like pictures, documents, or feedback.
46-48: Sean Percival: Offer for Workshop
1-1 workshop where we help you write your reboarding process.
Webinar finished
Getting them back and doing it safely is your challenge. Preppio is here to help.