Time is not on anyone's side these days, so we've created a Cheat Sheet from our Reboarding Webinar to accompany the recording, key points of which we share here:
✔Benefits of onboarding/reboarding
When this process is done intentionally, we get employees with better attitudes at work, more confident employees, and those with greater role clarity.
Employees feel more accepted, have higher job satisfaction and higher job commitment.
Onboarding gives us more engaged employees, higher referrals, higher safety behavior (fewer accidents), better performance, and longer retention
✔What does Compliance mean?
That's right. This is not the fun part about starting a new job. Compliance refers to signing legal documents/contracts, tax forms, rules/policies/procedures that may also be available in the employee handbook.
Compliance includes provisioning such as issuing passwords, email logins, system logins, intranet, and collaborative tools that your organization might use.
Provisioning also includes badging, meeting room systems, and availability, knowing the space such as the location of restrooms and other facilities.
✔The importance of Confidence & Best Practice
Onboarding done well taps into the 'effective zone' which leads to positive behavior too.
Confidence breeds a new level of curiosity. People are more likely to ask questions and engage in their own clarification process. If we design things that make people more confident, they will be more effective.
Promote confidence by giving employees challenging experiences and situations they need to overcome for longer-term confidence building.
✔The Importance of Clarity & Best Practice
Support the work-family balancing act. Larger corporations have always been good at this. Today, we're seeing this expectation from smaller businesses.
Communicate to the right people, at the right time, in the right way.
Clarify key points and messaging repeatedly. Distractions and stress require repeated communication. Be creative in the way you present information more than once.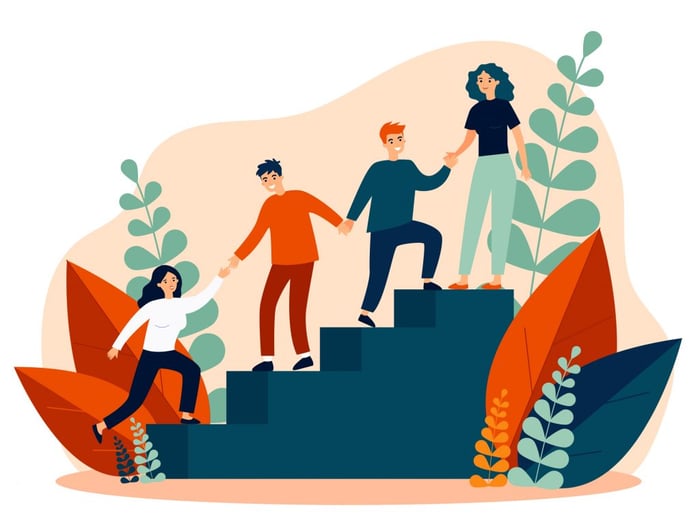 ✔The Importance of Connection & Best Practice
Very few companies tap into connection effectively and productively.
The rise of the human. Emotions are permitted. Kids and pets in Zoom calls are today's norm.
Gallup Polls have found that having a best friend/colleague at work is the number one predictor of someone staying long term in an organization.
What are you putting in place given the trajectory of WFH?
Employers are rebuilding trust through communication. Saying and thinking through what you need to do and having the understanding from your employees, about why things are being done as they are.
If your organization has skilled communicators and can get your messages across effectively, you're ahead of the pack.
✔The Importance of Culture & Best Practice
Different ways of working demand that onboarding practices adjust in order to support evolving workplace cultures. How is your culture being affected?
What are your goals for the culture of the company?
What is it that makes you different qualitatively from other organizations?
Be sure to adjust your rules and policies to reflect the new cultural norm in your organization and outside of it, in a healthy and positive way.
Apply the 6C's to your reboarding and onboarding practices.
✔Onboarding best practice tips:
Successful onboarding occurs over time. Give your team up to a year to deliver an effective program. And remember, employee onboarding is more than orientation, and an employee onboarding checklist
Strategic onboarding requires multiple interventions. It's not a single event. Communicate, communicate, communicate.
Onboarding should be supported by multiple resources. Think through the opportunities you have with the stakeholders involved. Inspire and engage.
Automation will take your new onboarding program to a whole new level.
Time is saved, consistency is achieved, employee engagement converts to higher retention, productivity, and ultimately profits.
Do you want an obligation-free, one-on-one workshop to help you rewrite your onboarding messaging?
Sign up for our newsletter and get expert advice and join our employee onboarding community.
If you'd like to listen to Talya Bauer and Amin Fard's Reboarding Webinar in full, click through to it here.