The strategy behind onboarding
You know the importance of developing an onboarding plan. Moreover, you know that onboarding software drives that plan. Now it is time to align your onboarding software and business strategy.
The following illustration is a great reminder that a company's onboarding maturity correlates directly with employee engagement. It is well known that engagement is a driving factor behind low turnover rates and high productivity.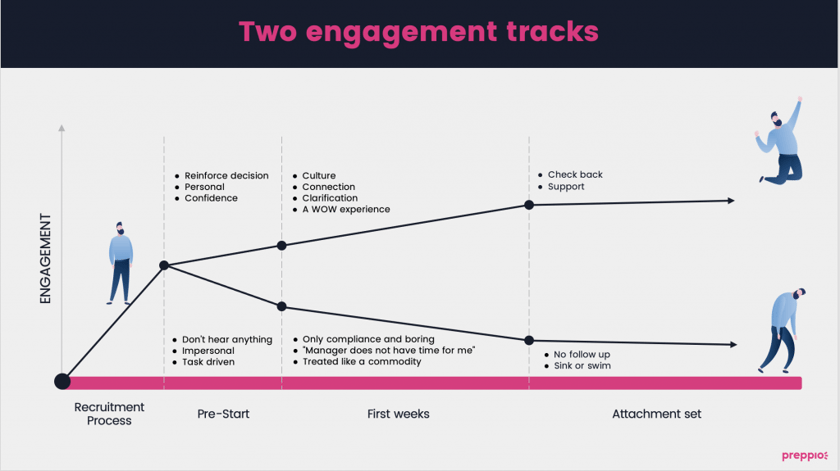 Research shows the direct relationship between the approach a company adopts towards onboarding and the results achieved by employees and the business at large. Therefore, implementing an onboarding plan in itself is a strategy for employee and business success.
Every organization needs to identify and understand the company's strategic goals over the next one to five years and how this aligns with the people being hired. Following this awareness is the time to develop the company onboarding strategy.
Align your onboarding software and business strategy
Successful companies are usually comprised of people who are aligned with, and passionate about the business' vision. How you get there has everything to do with your people. It is a strategic decision to have the right employee onboarding software in place. It facilitates your organization's success through your people, strengthens employer branding, and conveys company culture.
Onboarding employees is much harder today, as you would know first-hand. The recent changes in how we work and interact have impacted organizations across the globe. Research shows that the onboarding experience is at an all-time low due to social distancing and working from home.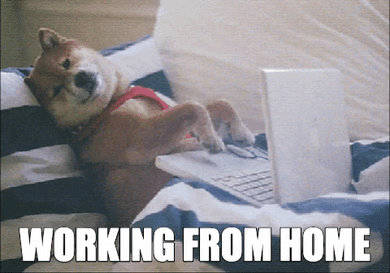 How do we manage the new normal? Research by Global Workplace Analytics estimates that 56% of the U.S. workforce holds a job that is compatible (at least partially) with remote work, while "25-30% of the workforce will be working from home multiple days a week by the end of 2021."
With many employees working from home, being onboarded remotely, and being reboarded post-Covid-19, we need more standardized onboarding processes that take each new employee through one, consistent and engaging onboarding experience to motivate each new employee, and to ensure that each individual is seen and properly followed up on, by others. This way we can build productive employees who instantly feel they are part of the organization.
Onboarding plans are stronger with automation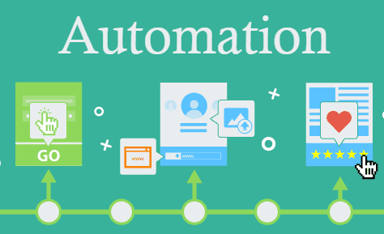 Automation is just one way that aligns employee onboarding software, business strategy, and your onboarding plan. For example, Preppio customers begin communicating with new hires from the date the job offer is accepted using automated timelines and messaging. This connection during the pre-boarding phase helps retain hard-earned new hires. Further, they will show up enthusiastic about the job and feel like a valued member of the team.
Experience how Preppio customers communicate with employees before day one by filling the form. (You will receive one SMS message):



Onboarding software supports a strong onboarding plan starting with the pre-boarding phase. This leads to reduced turnover and increased efficiency which is an important component of business strategy. Furthermore, company culture thrives when business strategy, employee onboarding software, and onboarding plans are aligned.
There are many more ways that employee onboarding software can align your onboarding plan and business strategy. Contact us for a free consultation today with our onboarding experts.

Customer Testimonial
"It was incredibly easy to get started with Preppio for employee onboarding. It took 48 hours from starting the onboarding project until we had a virtual onboarding process in place."
Leif Fleysvik, Head of Communication and Training, Lyse AS