The world has re-opened following the pandemic shutdown, but the stress of uncertainty and change has impacted workplaces everywhere. We spoke to Dr. Julie McCarthy, Professor of Organizational Behavior and HR Management, at the Uasetweniversity of Toronto, to learn employee re-boarding tips and strategies to succeed during times of stress. You can read the full article here, or you can continue reading below for our 3-minute overview! You have more control over employee stress than you might have thought.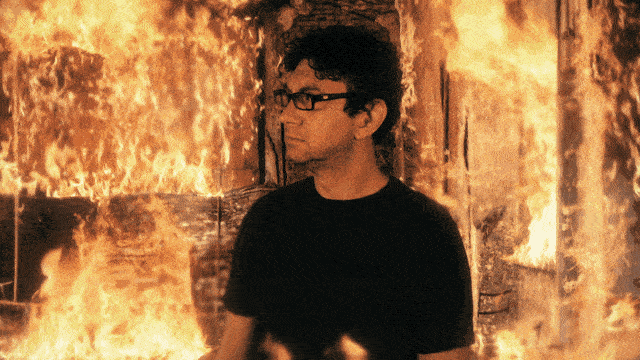 1. PATIENCE ASSISTS WITH EMPLOYEE TENSIONS
Everyone's pandemic experience is different. Applying your communication skills (one of the 6C's) is vital to dampen tensions and feelings of frustration. Employee-overwhelm and burn-out are very real physical experiences demanding patience and open lines of communication with co-workers.
2. SELF-CARE PRIMES EMPLOYEES FOR PRODUCTIVITY
This won't be the last time you'll be told that during times of stress you must be aware of taking care of yourself. We understand that it's during these times when we most need self-care that we also feel the least motivated to do so. Exercising daily (even 15 mins of stretching), eating clean foods, and having 7.5-8 hours of sleep daily are critical ingredients for physical and psychological health. Encourage employees to consciously relax and practice mindfulness. These habits will increase levels of productivity and focus flow.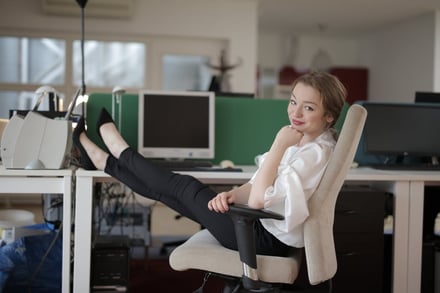 3. TAKING BREAKS TAPS INTO COGNITIVE SUPER-POWERS
The science of breaks tells us that we need a 15-20 minute break for every 1 ½ hour of cognitively demanding work. It's also important to recognize that we are most productive in the morning and have the least energy between 2-3 pm. Try to incorporate these natural cognitive boosting habits into your employees daily schedule.
4. BOOSTING POSITIVITY LEADS TO HAPPIER WORKPLACES
It takes mental effort to catch ourselves from spiraling into varied states of anxiety, especially when things are out of our control. When we bring any level of anxiety to an environment, people feel it. Building positivity into reboarding strategies has the power to create uplifting employee experiences. Smile when in the office, compile an uplifting music playlist, have positive conversations, and celebrate things such as birthdays, kindness, team successes, and customer wins.

Need more employee re-boarding tips?
You might also be interested in this reboarding cheat sheet article or our reboarding webinar hosted by Preppio's Talya Bauer, Chief Scientific Advisor, and CEO, Amin Fard 👉 Enjoy!

5. SHIFTING YOUR MINDSET TO POSITIVITY AIDS PROBLEM-SOLVING AT WORK
Often, it's our interpretation of an event, rather than the negative event itself, that is the real problem. Our interpretation of a negative event leads us to either react (anchored in a negative mindset) or to respond (anchored in a well-considered, productive mindset). By applying this approach to challenges, issues, and problems at work, HR teams and managers can implement positive strategic adaptations to their employee experience onboarding, as people head back to the office.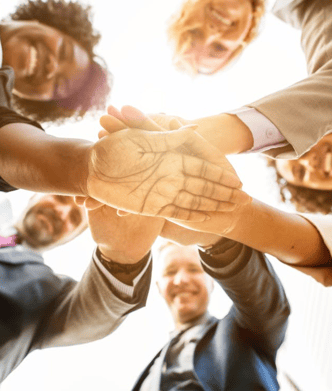 6. SLOWING DOWN TO SPEED UP CREATES A HEALTHY WORK-LIFE BALANCE
To effectively put in place the above protection and rejuvenation strategies which ultimately ramp up how we function, you need to slow down. Dr. McCarthy calls this a state of "continuous partial attention", the result of the daily juggling act where no one thing is rewarded with any real focus. Reflection and mindfulness will enhance your clarity, confidence, and efficacy at work, giving you the added benefit of flowing into other areas of your life too.
7. DEMONSTRATING COMPASSION BUILDS RESILIENT WORKPLACES
Recognize that strong interpersonal connections are a source of resilience throughout life. In the workplace investing in building relationships with your coworkers is no different. Engaging in active listening and helping them when you can, are two great places to start. Research indicates that when we show others compassion, we inadvertently help ourselves triggering the phenomenon known as 'helpers high'.
Welcoming your employees back and doing it safely is your challenge. Preppio's challenge is to help you to get there. Book a call to learn more!