Best employee onboarding checklist built on the 4 C's of onboarding framework and latest research!
By: Talya N. Bauer, Ph.D.
Chief Scientific Advisor, Preppio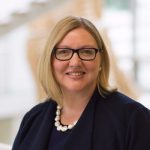 Introduction
I believe relationships matter primarily because they connect us as human beings.
Few would actively disagree with such a statement.
However, successful relationships often require intention and effort.
Interestingly, when it comes to onboarding, many organizations assume that a new employee's need to belong and to connect with colleagues will simply "work itself out" with time.
It might – but then again, it might not.
Therefore I made it my mission to help organizations develop proactive and strategic onboarding approaches that cultivate a sense of connection and belonging for new employees.
It Began With 4 C's
I first became exposed to the 4Cs of onboarding (confidence, clarity, compliance and connection) of successful onboarding over 25 years ago as a doctoral student pursuing my Ph.D. in business at Purdue University.
Our early work, which examined research scientists working toward doctoral degrees, indicated that these three levers were important keys to onboarding leading to engagement, effectiveness, and retention.
Subsequent research has consistently confirmed these findings and expanded these initial levers to the 6 C's of onboarding (compliance, confidence, clarity, connection, culture and check back).
Here's The Deal
Helping new employees feel more confident, have greater role clarity, and feel more connected all matter.
More importantly, when individuals feel more accepted and connected to those around them, it is easier for them to ask clarifying questions and gain confidence.
Thus, when I am working with organizations to help them maximize their onboarding program success, I recommend that after they have dealt with the basics of strong onboarding, they focus on specific ways to help new employees feel welcome and to jumpstart the process of their connections even before they arrive on the first day of their job.
The manager holds a special key to the connection process.
In research I conducted with a colleague, we found that being unable to establish meaningful connections with coworkers led new engineers to seek less information.
However, if the new engineer and his or her manager were able to connect, the newcomer could overcome this hurdle even in the face of conflict with coworkers.
In other words, the relationship the new employee has with his or her manager was crucial to establishing a sense of belongingness in the organization and this relationship enabled them to freely seek information from the supervisor.
Hence, these employees were positioned to succeed in the organization.
About This Checklist
When it comes to onboarding success, relationships matter.
Relying on new employees to "sink or swim" when it comes to connecting with coworkers and managers is a risky strategy.
Organizations can help new employees maximize success by engaging in onboarding best practices which I have developed and presented below which are based on research, consulting, and observations regarding new employee success.
And, when you invest in new employees, they invest back into their co-workers, customers, and the organization.
Get Talya's onboarding checklist: